Let's Play: Games of the Generals
When I was I kid I got hold of this board game named Games of the Generals. Being a curious kid, I wanted to play it but I was too young to understand how it's played. Fast forward a few years and I eventually found someone to teach me how to play it. The only catch with playing this board game is the fact that you need an arbiter each time you play, and this is a bit of a drag because it's hard to find someone who would act as a referee.
A couple of years back, I got bored in the office and ended up thinking of the Games of the Generals board game. I realized how much I missed playing it so I ended up creating a computer-based version of the game just for the heck of it. I made two versions, one with the original-sized pieces and another one for "office" play. :wink:
Here are some screenshots of the game, as well as a copy which you could enjoy. – Mike Sumulong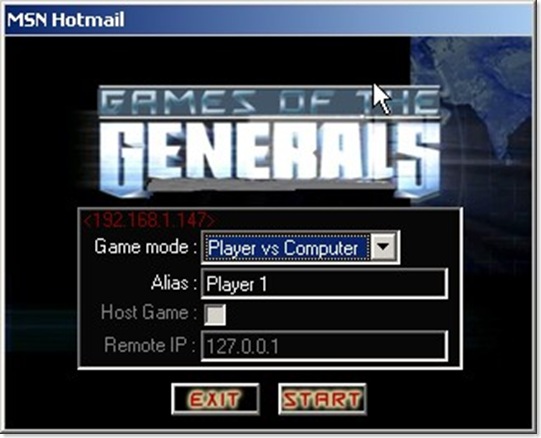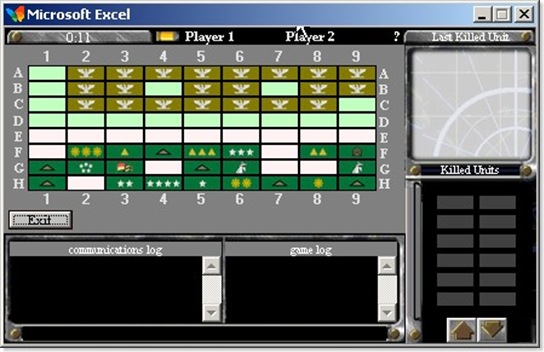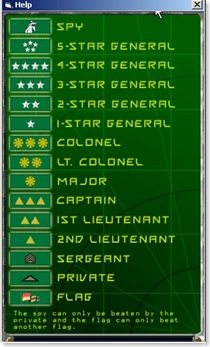 The objective of the game is to capture the flag. The pieces listed above are ranked in order of superiority. A higher ranking piece captures a lower ranking one. This holds true for all pieces except for the Spy which can only be beaten by a Private.
You could get a copy of the mini-version of the Games of the Generals here.
PS: The AI for single-play is just random moves. I suggest you use it for multiplayer games over the network. Maybe someday I'd get bored again and give the AI a boost.
Posted: May 11th, 2008 under Let's Play.
Comments: 60
Comments
Comment from michael
Time: January 5, 2012, 6:47 pm
Yes you can
Comment from michael
Time: July 9, 2012, 3:53 pm
Please try extracting the file to a folder first and then try running it from there.
I haven't updated this for a while now so I'm not sure how it works on Win7.