Boracay: Crepes St. Michel
My love affair with crepes started at Trocadero, courtesy of a poker-faced crepe man whose name I never knew because I speak zero French at that time. I ate my first crepe while gazing at the majestic Eiffel Tower, my fingers freezing in Parisian winter. But despite being in awe, my taste buds didn't miss the delectable flavors of strawberry and chocolate enveloped in freshly made crepe. From that time on, until I left our little apartment along rue Daru, I always have my daily dose of crepe from my beloved crepe man.
When I came back here in Manila, I sampled quite a number of crepe stands/restos in search for crepes that tastes like those of the poker-faced crepe man. Unfortunately, nothing came near…not until I went to Boracay and discovered Crepes St. Michel.
Crepes St. Michel is owned by a Swiss-French couple who went to Boracay, fell in love with the island, and decided to put up a small business in Station 2. I was so delighted to see that the plate where the crepe is cooked is exactly the same as that of the crepe stands in Paris. I was told that those plates were really brought in from Europe, as with some of the ingredients for making the crepe. I was so happy to have found crepes that are comparable to those of my beloved Parisian crepe man, whom I shall buy from again…soon. This time, I'll make it a point to get his name. :)
Here are some pictures taken during our crepe hunt in Boracay: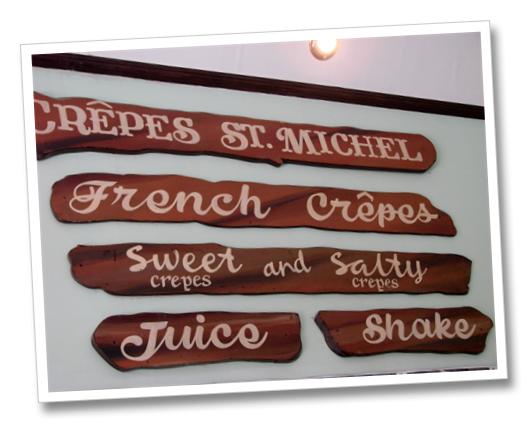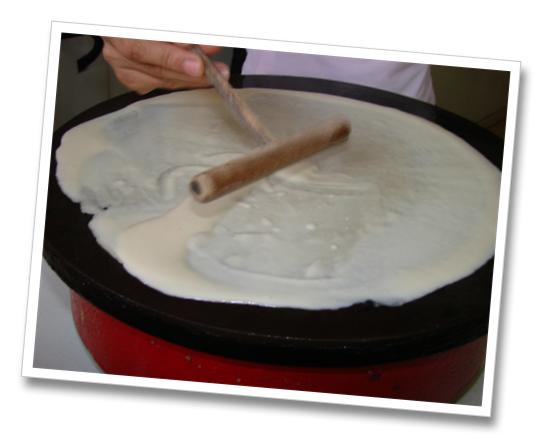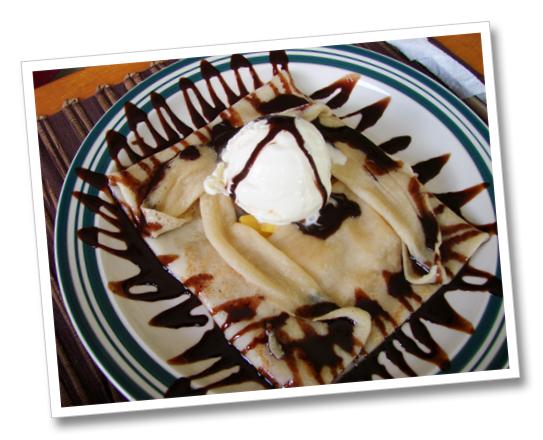 Posted: November 4th, 2008 under Restaurant Reviews.
Comments: none