Green Star Juicer
Finally, finally, finally…I'm now a proud owner of a Green Star Juicer! Yey!
I have surfed the net for the best juicer to invest on and found out that the best kind is the "grind and press" machine because they do not heat up. Apparently, when you get a centrifugal juicer, it generates heat and kills all the nutrients in your fruits and vegetables — so all your juicing efforts are useless. The most recommended brand by raw food enthusiasts and cancer patients is the Norwalk, the only juicer that is used by the Gerson Institute. I didn't get to buy this juicer because it goes for a whooping $2000! So, I just bought the next best thing, again, as per raw food enthusiasts and cancer patients — the Green Star Juicer…and I love it!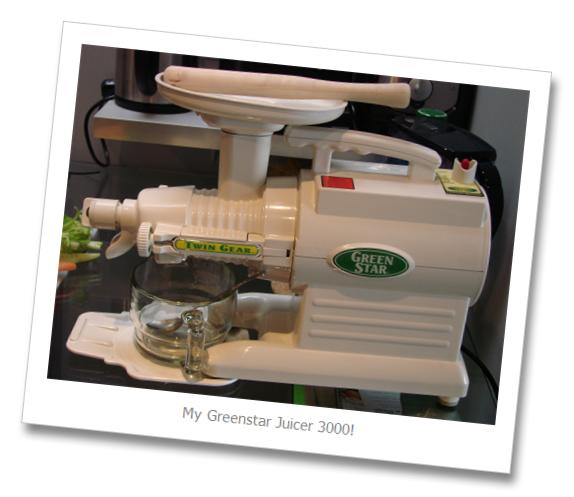 I never thought that I'd get to drink raw celery, spinach, wheat grass, and broccoli…and not puke. But with my Green Star, I can mix these veggies with strawberries, kiwis, apples, carrots, and other fruits…and the mixture actually tastes great! Not yucky at all. Promise. :)
So maybe you're wondering why I'm juicing? Well, it's the yummiest and simplest way to get all the nutrients we need. Most days, I am guilty of not being able to follow the recommended serving of veggies and fruits that we need daily. A veggie lasagna is definitely more tempting than a bowl of fresh veggie salad, but the former is cooked and has less veggies in it; thus, less nutrients. Now that I am juicing, I can finish one tall glass of veggies and fruits without effort…it's really delicious!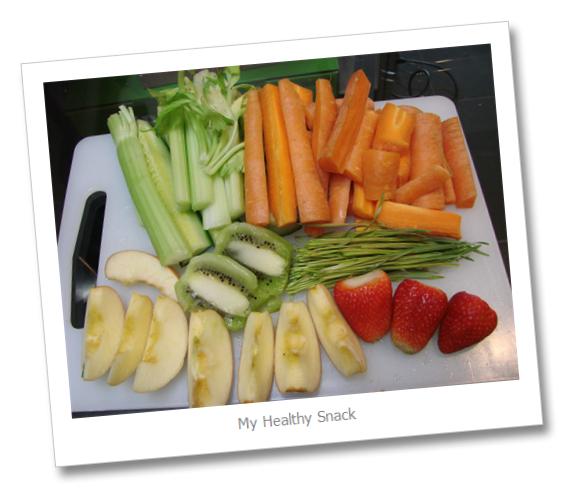 For those who live in Paris, I got mine from the health shop Pousse Pousse in the 9th arrondissement. It's Green Star's authorized distributor in France. The owner of that health shop, Madam Lawrence Aboucaya, is very kind and accommodating. I am actually excited to go back to her shop and sample her healthy cuisine. Oh, she sells fresh wheat grass, too! :)
Happy healthy living, everyone!
Posted: April 23rd, 2009 under Health.
Comments: 13
Comments
Comment from monette
Time: May 20, 2009, 2:39 pm
hi ysabel!
i'm sure that you and i will have a baby soon! our bodies have a way of healing itself, and with proper diet, we can bring it back to its top condition…plus, of course, with a lot of prayers. :) hey, try mixing wheat grass with carrots and apple; it tastes a lot better. also, eat more raw veggies by juicing. once you heat your veggies, you lose a lot of their nutrients. promise, masarap yung veggie juice basta haluan mo lang ng maraming fruits. update me how your juicing and baby-making go. we can get together sometime for hot chocolate if you like…mwah! :)
Comment from monette
Time: May 25, 2009, 11:09 pm
hi ysabel! sorry for the late reply. i got caught up with so many things lately.
i hope your surgery will go well and balitaan mo ako about your IVF ha? i will include you in my prayers and i look forward to meeting your bundle of joy 9 months from now! :)
oh, you are too kind!!! thank you for offering to give me invites! too bad, i am quite busy from june 5-8 kasi may activity dito sa church malapit sa amin and i volunteered to help out. pero, gosh, thank you sa offer! mwah! hey, i hope to see you soon with a bulging tummy! :)
Comment from monette
Time: April 10, 2010, 3:11 pm
you're welcome, ching! :)
nope, i haven't heard of vacuum packing juices…but i think it can work! will try to read up on this more. my concern, though, is what packaging should we use? i'm worried about using plastic…i am trying to eliminate the use of plastic in our home due to ecological and health reasons.
Comment from monette
Time: October 9, 2010, 12:09 am
hi medel,
sorry i am not a reseller, and i am not sure where you can find a greenstar in the philippines. i will research and let you know via email what i found out. :)